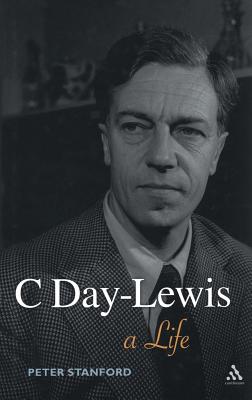 C Day-Lewis (Hardcover)
A Life
Bloomsbury Publishing PLC, 9780826486035, 368pp.
Publication Date: May 27, 2007
* Individual store prices may vary.
Description
How unfair' wrote one national newspaper in 1951, that accomplishments enough to satisfy the pride of six men should be united in Mr Day-Lewis. Poet, translator of classical texts, novelist, detective writer (under the pen-name Nicholas Blake), performer and, at that time, Professor of Poetry at Oxford, C Day-Lewis had many careers all at once. This first authorised biography tells the private story behind the many headlines that this handsome, charming Anglo-Irish Poet Laureate generated in his lifetime. With unparalleled access to Day-Lewis's archives and the recollections of first-hand witnesses, Peter Stanford traces the link between life and art to reassess the work of a poet lauded in his lifetime but whose literary reputation has latterly become a matter of controversy with Westminster Abbey refusing him the place in Poets' Corner traditionally allotted to Poets Laureate. Day-Lewis first made his name as one of the 'poets of the thirties', launching a communist-influenced poetic revolution alongside WH Auden and Stephen Spender that aspired to spark wholesale political change to face down fascism. In the 1940s, 'Red Cecil', as he had become known, broke with communism and Auden and went on to produce some of his most popular and enduring verse, prompted by his long love affair with the novelist, Rosamond Lehmann. Torn between her and his wife, he reflected on his double life in verse and became for some the supreme poet of the divided heart.;Later, with his second wife, the actress Jill Balcon, he promoted poetry with a series of popular recitals and radio and television programmes.
About the Author
Peter Stanford is a writer, broadcaster and biographer, whose books include biographies of Lord Longford, C Day-Lewis, and the Devil and the travelogue, The Extra Mile. A former editor of the Catholic Herald, he writes for The Daily Telegraph, The Independent on Sunday and The Observer and has a regular column in The Tablet. www.peterstanford.co.uk