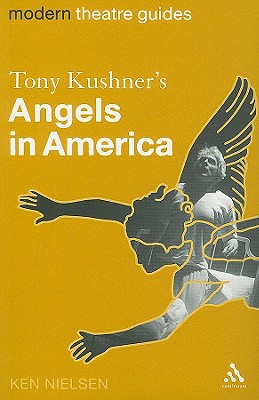 Tony Kushner's Angels in America (Modern Theatre Guides) (Paperback)
Continuum, 9780826495044, 136pp.
Publication Date: November 1, 2008
Other Editions of This Title:
Hardcover (10/9/2008)
* Individual store prices may vary.
Description
Angels in America paved a new way for American theatre in its combination of heightened theatricality and politics. Tony Kushner has emerged as one of the American theatre's leading playwrights and productions worldwide have meant that the play has been recognized as the most important American play in decades. With the scope of the characters' sexual, class and religious affiliations in the play, Angels in America offers a unique possibility to discuss the construction of American identity in the late 1980s and 1990s. This guide provides a comprehensive critical introduction to the play, giving students an overview of the background and context; detailed analysis of the play including its structure, style and characters; analysis of key production issues and choices; an overview of the performance history from the first performances of Millennium Approaches and Perestroika to recent productions and the 2003 HBO adaptation; and an annotated guide to further reading highlighting key critical approaches.
About the Author
Ken Nielsen is in The Princeton Writing Program at Princeton University, USA.