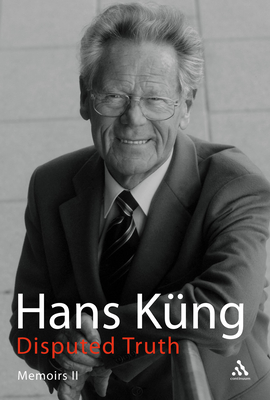 Disputed Truth: Memoirs II (Hardcover)
Memoirs II
Continuum, 9780826499103, 556pp.
Publication Date: June 1, 2008
* Individual store prices may vary.
or
Not Currently Available for Direct Purchase
Description
Hans Kung has been a major influence on post-war Christianity by any reckoning. a peritus for the second Vatican council, he then went on to publish a number of controversial books, including Infallible?, which enraged the Vatican and caused him to lose the ecclesiastical approval of his teaching at the university of Tubingen. However, he remains a respected priest in good standing with his bishop.
Throughout all the upheavals that the Catholic Church has undergone in recent decades, Kung has been an outspoken observer, turning himself from enfant terrible to bete noire. However his world influence has been great. Whether speaking at the United Nations or consorting with politicians and religious leaders, he is always listened to with respect and enthusiasm. A string of recent books has added to the reputation notably On Being a Christian and Does God Exist?
What is not so well known is that, as a young man, Kung was a close friend and confidant of Joseph Ratzinger (Benedict XVI). Over the years, however, they increasingly came to represent exactly what the other most despised. But on being appointed to the Holy See, Ratzinger had a long private meeting with Kung, the consequences of which may resonate within the Catholic Church for many years. In these thrilling memoirs Kung gives his personal account of all these struggles and ambitions. The result is a book of major importance for any student of the church in the 20th century. This second volume covers the period following the close of the Second Vatican Council right up to the present day.
About the Author
Hans Kung is Emeritus Professor of Ecumenical Theology at the University of Tubingen and President of the Global Ethic Foundation. He is the author of numerous best selling books including On Being a Christian (Harper Collins).
Advertisement