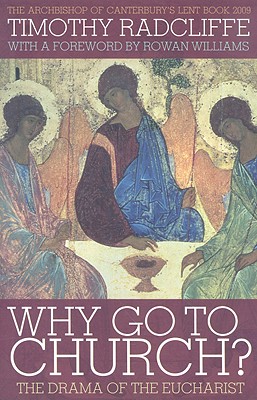 Why Go to Church?: The Drama of the Eucharist (Paperback)
The Drama of the Eucharist
Continuum, 9780826499561, 214pp.
Publication Date: February 4, 2009
Description
The Eucharist, writes Timothy Radcliffe, is a three part drama, forming us in faith, hope and love. In this book he examines what it means to "celebrate "the Eucharist. Other people experience it as boring and pointless. Listening to the readings, the homily and the creed all take us through the crises and challenges of faith. From the offertory through to the end of the Eucharistic prayer we are caught up in the hope that was Christ's, faced with Good Friday. From the Our Father until we are sent on our way, especially in receiving communion, we are formed as people who are capable of love.
About the Author
Timothy Radcliffe was Master of The Dominican Order. He is the winner of the 2007 Michael Ramsey prize for theological writing for his book What is the Point of Being a Christian? He was the author of The Archbishop of Canterbury's 2009 Lent Book Why Go to Church? He lives in Oxford but spends much of his year giving retreats, lectures and conference key-note addresses in the UK and overseas. The Rt. Hon. and Most Reverend Rowan Williams is Archbishop of Canterbury. He was formerly Lady Margaret Professor of Divinity at Oxford and Archbishop of Wales.
Advertisement