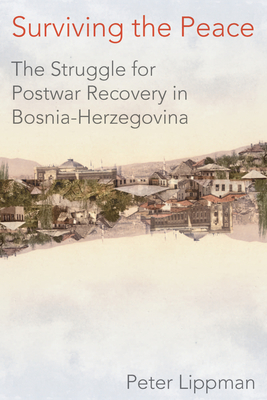 Surviving the Peace (Hardcover)
The Struggle for Postwar Recovery in Bosnia-Herzegovina
Vanderbilt University Press, 9780826522610, 488pp.
Publication Date: November 15, 2019
* Individual store prices may vary.
Description
Surviving the Peace is a monumental feat of ground-level reporting describing two decades of postwar life in Bosnia, specifically among those fighting for refugee rights of return. Unique in its breadth and profoundly humanitarian in its focus, Surviving the Peace situates digestible explanations of the region's bewilderingly complex recent history among interviews, conversations, and tableaus from the lives of everyday Bosnians attempting to make sense of what passes for normal in a postwar society. Essential reading for students of the former Yugoslavia and anyone interested in postwar or post-genocide studies, Surviving the Peace is an instant classic of long-form reporting, an impossible accomplishment without a lifetime of dedication to a place and people.