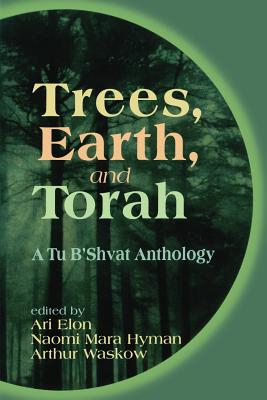 Trees, Earth, and Torah
A Tu B'Shvat Anthology
Paperback

* Individual store prices may vary.
Description
Trees, Earth, and Torah is the first extensive collection of Jewish resources for observing the increasingly popular late-winter holiday of Tu B'Shvat, the Jewish "New Year of the Tree."

Shaped in the sixteenth century by Jewish mystics, this holiday celebrates natural and supernatural renewal, and includes a special seder modeled after the Passover seder. The relationship of humanity with the earth—of adam to adamah—has long been a vital element of Hebrew Scripture. Today the Tu B'Shvat holiday has taken on added significance because of the greening of Israel and the growth of the ecology and environmental movements in the United States and abroad.

This anthology draws from biblical, rabbinical, medieval, and modern sources that address the significance and historical development of the holiday, offers several examples of a "Seder Tu B'Shvat," and includes mystical writings along with Zionist and Eco-Jewish pieces.

 
Praise For Trees, Earth, and Torah: A Tu B'Shvat Anthology…
"This is a very comprehensive collection which definitely belongs in Jewish libraries and religious institutions, schools and resource centers so all can learn more."—The Jewish Leader
 
 

"[This] anthology speaks to people at all levels of Jewish and ecological literacy . . . [and] outlines simple, meaningful programs that all our congregations and havurot might emulate."—Reconstructionism Today
 
The Jewish Publication Society, 9780827607170, 494pp.
Publication Date: May 15, 2000