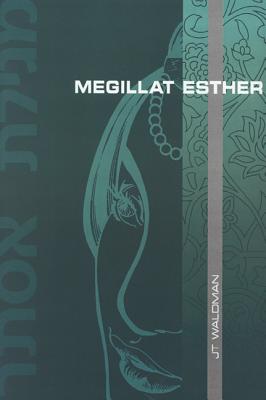 Megillat Esther (Paperback)
The Jewish Publication Society, 9780827607880, 204pp.
Publication Date: August 4, 2005
* Individual store prices may vary.
Description
Megillat Esther is commonly referred to as the Book of Esther: but there is nothing common about JT Waldman's interpretation of this Biblical story. In what may be the world's first religious, scholarly comic book, Waldman tells the epic tale of exile and redemption in graphic form.
When Esther, a Jewish woman, is made Queen of Persia she must keep her identity hidden, all the while maneuvering to save her people from annihilation. This is a story familiar to many Jews who have heard it recounted every year on the holiday of Purim. But readers of all backgrounds will be entranced by what artist Waldman depicts in his interpretation of the text. At once traditional and groundbreaking Megillat Esther will challenge secular assumptions about the Bible.
Each page of Megillat Esther is a visual tour de force and features the Hebrew text with original English translation, as well as opulent drawings depicting the story of the Persian Queen. Traditional interpretations of the story are woven throughout the panels.
Megillat Esther presents the reader with a topsy-turvey world in which fortunes reverse and nothing is what it seems. This vibrant, edgy retelling of a classic Biblical tale is sure to amaze and intrigue scholars and laypeople of all religions and comic book lovers alike.

Praise For Megillat Esther…
"Waldman's Megillat Esther is a visual masterpiece . . . The richly detailed pages are dazzling . . . this is just the sort of independent, intelligent, nonapologetic work that JPS and entities like it should be promoting."—The Forward
— The Forward
"Through text and art, Waldman feeds readers only the raw words, emotions, and actions of each of the characters, illustrated by Expressionist-inspired drawing."—Jerusalem Report
— Jerusalem Report
"JT Waldman is a very talented young man who has provided an original translation, artwork, and calligraphy for Megillat Esther. In essence, he has written and illustrated an adult comic book version of this classic story. The artwork is stunning, revealing layers of meaning behind the text... This is a work of great creativity and originality."—Jewish Book World
— Jewish Book World
"A bravura display of detail and technique."—Will Eisner
— Will Eisner
"Waldman's book represents a new breed of biblical work: more than a simple illuminated manuscript, he provides a visually interpreted translation of Esther with commentary. To my knowledge, nothing like this has ever been created."—SBL Forum (Society of Biblical Literature)
— SBL Forum
or
Not Currently Available for Direct Purchase