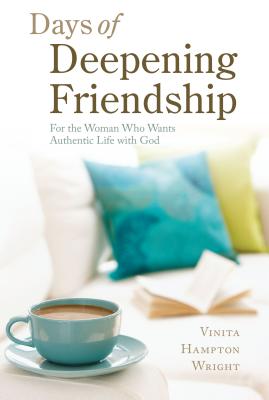 Days of Deepening Friendship: For the Woman Who Wants Authentic Life with God (Paperback)
For the Woman Who Wants Authentic Life with God
Loyola Press, 9780829428117, 318pp.
Publication Date: January 1, 2009
Description
Be your true self—and get ready for a dynamic friendship with the Divine.
It's time for women of faith to quit apologizing—for who they are or who they've been, for what they feel and know, and for their powerful ability to connect with spiritual reality. When a woman is free to be herself and to express to God—without fear—her loves, dreams, pains, and passions, she can embark upon a friendship that is stunning in its wisdom and delightful in its daily unfolding.
Using Scripture, meditations, stories, and written exercises, Days of Deepening Friendship encourages women to radically rethink their approach to friendship with God and to explore the deeper regions of this very special relationship. Throughout forty brief chapters, author and spirituality-workshop leader Vinita Hampton Wright taps the proven wisdom of Ignatian spirituality by employing prayer, imagination, action, and reflection, making the book an ideal spiritual workshop for women.
Days of Deepening Friendship will free any woman to fling wide open the door to the Divine and become friends with the God who has loved her all along for who she really is.
About the Author
Vinita Hampton Wright leads workshops around the country on the creative-spiritual process. She is the author of many books, including Days of Deepening Friendship, Simple Acts of Moving Forward, The Soul Tells a Story, The St. Therese of Lisieux Prayer Book, and the novel Dwelling Places. She and her husband, Jim, live in Chicago.
Advertisement