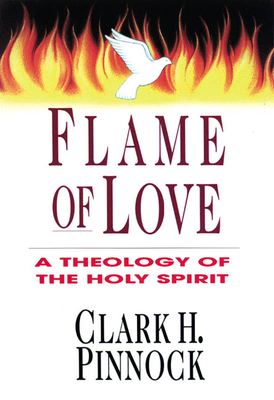 Flame of Love
Three Views on the Destiny of the Unevangelized
Paperback

* Individual store prices may vary.
Description
A 1997 Christianity Today Book of the Year
In what may be regarded as his
magnum opus,
Clark Pinnock here turns attention to the vital Christian doctrine of the Holy Spirit. Writing out of wide learning and deep personal passion, he shows us the way to restore the oft-neglected Spirit to centrality in the life and witness of the church. Pinnock explores the doctrine of the Spirit in relation to other key doctrines such as the Trinity, creation, Christology and the church. Never one to duck the difficult or sensitive questions, he also examines issues of the Spirit's universality, gender language for the Spirit, and charismatic gifts. Pinnock intends his book to be catholic (in the sense of respecting the beliefs and worship of the historic church) and evangelical (drawing particularly on the heritage of the Reformation). Always in sight is the mission of the church, for "people want to meet the real and living God and will not be satisfied with a religion that only preaches and moralizes." He concludes, "Only by attending to the Spirit can we move beyond sterile rationalist religion in the direction of recovering the sense of intimacy and immediacy for which our generation--and every generation--longs.
IVP Academic, 9780830815906, 288pp.
Publication Date: April 27, 1999