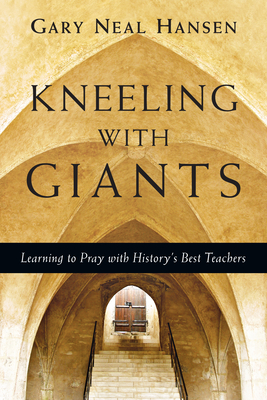 Kneeling with Giants (Paperback)
Learning to Pray with History's Best Teachers
IVP Books, 9780830835621, 237pp.
Publication Date: March 22, 2012
Description
Do you sometimes find yourself searching for a way to approach God or wondering how to get out of a devotional slump? Do you long for spiritual guides you can trust? This guide to prayer is rooted in centuries of Christian tradition. In each chapter you'll meet a figure from church history, such as St. Benedict, Martin Luther, John Calvin, St. Ignatius, Teresa of Avila and Andrew Murray. You'll learn how each of these spiritual giants uniquely connected to God through prayer. Each chapter provides an opportunity to practice a different method for prayer, including the divine office, the Lord's Prayer, the Jesus Prayer, healing prayer and meditation on the Psalms. In the process your own prayer practice will be refreshed and renewed. Journey into church history and enliven each day of your prayer life. A complimentary companion volume is included in the e-book edition of Kneeling with Giants. The Reader has a full chapter of primary source material corresponding to each of the ten chapters of Kneeling with Giants, with selections chosen to clearly introduce each approach to prayer in its original context. It includes the best modern translations of non-English works, hard to find works, including three Puritan texts and four complete "hours" of the pre-Vatican II Benedictine daily office so that readers can experience the cycle of Benedictine prayer with ease.
Advertisement