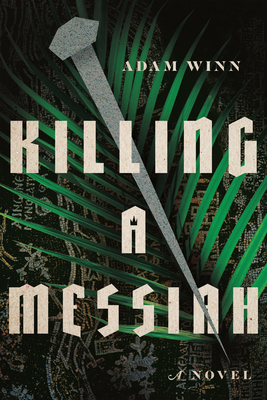 Killing a Messiah
Paperback

* Individual store prices may vary.
Other Editions of This Title:
Digital Audiobook (1/13/2020)
Description
As Passover approaches, the city of Jerusalem is a political tinderbox. Judah, a resistance leader, plots to overthrow the Roman occupation. Eleazar and his father, the high priest Caiaphas, seek peace in the city at all costs. Pilate, the Roman governor, maneuvers to keep order (and his own hold on power). Caleb, a shopkeeper, is reluctantly caught up in the intrigue. When rumors start spreading about the popular prophet Jesus, hailed by many as the Messiah, Roman and Jewish leaders alike fear unrest and violence during the upcoming festival. Then, in the midst of this tension, unexpected alliances emerge. In Killing a Messiah, New Testament scholar Adam Winn weaves together stories of historical and fictional characters in a fresh reimagining of the events leading up to Jesus' execution. Based on what we know of the first-century context, Winn's narrative offers compelling explanations for gaps in the Gospel accounts. The social, political, and religious realities of Jesus' world come to life and shed new light on our reading of the biblical texts. In a city full of political entanglements, espionage, and competing interests, the blame for the crucifixion is complex and can't land on just a single party. It takes more than one to kill a messiah.
IVP Academic, 9780830852772, 248pp.
Publication Date: January 14, 2020