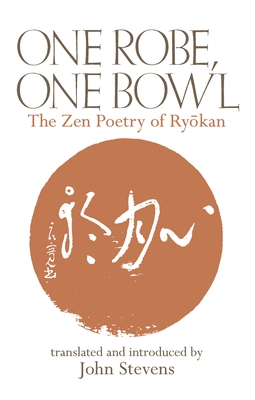 One Robe, One Bowl: The Zen Poetry of Ryokan (Paperback)
The Zen Poetry of Ryokan
Weatherhill, 9780834805705, 85pp.
Publication Date: April 11, 2006
Description
The hermit-monk Ryokan, long beloved in Japan both for his poetry and for his character, belongs in the tradition of the great Zen eccentrics of China and Japan. His reclusive life and celebration of nature and the natural life also bring to mind his younger American contemporary, Thoreau. Ryokan's poetry is that of the mature Zen master, its deceptive simplicity revealing an art that surpasses artifice. Although Ryokan was born in eighteenth-century Japan, his extraordinary poems, capturing in a few luminous phrases both the beauty and the pathos of human life, reach far beyond time and place to touch the springs of humanity.
About the Author
John Stevens is Professor of Buddhist Studies and Aikido instructor at Tohoku Fukushi University in Sendai, Japan. He is the author or translator of over twenty books on Buddhism, Zen, Aikido, and Asian culture. He has practiced and taught Aikido all over the world.
Advertisement