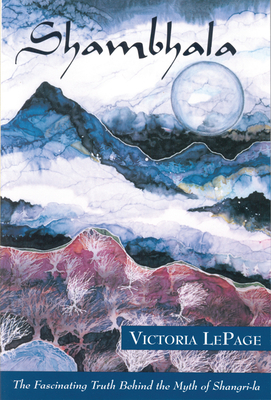 Shambhala (Paperback)
The Fascinating Truth behind the Myth of Shangri-la
Quest Books, 9780835607506, 309pp.
Publication Date: October 1, 1996
* Individual store prices may vary.
Description
For thousands of years, stories have been told about an inaccessible garden paradise hidden among the icy peaks and secluded valleys of the Himalayas. Called by some Shangri-la, this mythical kingdom, where the pure at heart live forever among jewel lakes, wish-fulfilling trees, and speaking stones, has fired the imagination of both actual explorers and mystical travelers to the inner realms. In this fascinating look behind the myth, Victoria LePage traces the links between this legendary Utopia and the mythologies of the world. Shambhala, LePage argues persuasively, is "real" and may be becoming more so as human beings as a species learn increasingly to perceive dimensions of reality that have been concealed for millennia.