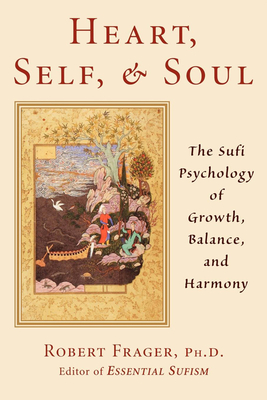 Heart, Self, & Soul: The Sufi Approach to Growth, Balance, and Harmony (Paperback)
The Sufi Approach to Growth, Balance, and Harmony
Quest Books (IL), 9780835607780, 247pp.
Publication Date: September 1, 1999
Description
The first book by a Western psychologist to explore the rich spiritual tradition of Sufism as a path for personal growth. Western psychology aims largely to help us eliminate neurotic traits formed in childhood and adapt to society. In contrast, the Sufi goal is ultimately spiritual. Yes, we need to transform our negativity and be effective in the world; but beyond that, we need to reach a state of harmony with the Divine. Full of stories, poetry, meditations, journaling exercises and colorful everyday examples, this book will open the heart, nourish the self, and quicken the soul. "Wise and profound Robert Frager is uniquely qualified to bring the ancient wisdom of Sufism to the modern study of psychology. He unites both in a compelling fashion and succeeds admirably in presenting a Sufi psychology for today's world."--Ken Wilber, author of "The Spectrum of Consciousness," "The Atman Project," "A Brief History of Everything, and other books. "An extremely accessible and effective book by a great American teacher. Frager's blend of stories, practices, and loving kindness captures the elusive nature of real Sufi teaching. A delight for the curious seeker and a companion to anyone seriously on any spiritual path."--James Fadiman, Ph.D., coeditor of "Essential Sufism" and author of "Unlimit Your Life.
Advertisement