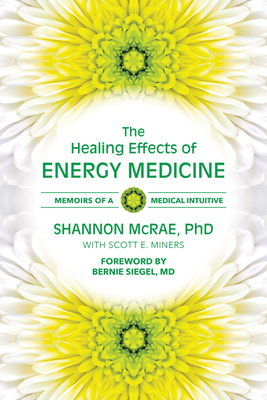 The Healing Effects of Energy Medicine (Paperback)
Memoirs of a Medical Intuitive
Quest Books, 9780835609302, 264pp.
Publication Date: September 1, 2015
* Individual store prices may vary.
Description
In this book, Shannon McRae, a gifted clairvoyant and healer, weaves case stories with cutting-edge science to describe her remarkable work with clients at the cellular level, from healing a headache and repairing an eardrum to removing cancer and alleviating depression.
Working in the tradition of Dora Kunz and Delores Krieger, cofounders of Therapeutic Touch, McRae emphasizes the importance in healing of positive thought, forgiveness, and the patient's letting go of emotional pain and resistance to health. Each of her examples is instructive, and each gives hope, no matter what the physical or mental condition might be. The epilogue shares Shannon's insights about life after death and the realm of unseen helpers.This first-person account of a renowned medical intuitive describing her experiences in helping people heal is aimed at anyone interested in alternative health in general and energy medicine in particular.
About the Author

Shannon McRae, PhD has a graduate degree and a long background in psychology as well as a doctorate in holistic nutrition from American Holistic College of Nutrition. She has an ongoing feature column about intuitive medicine and energy healing in the Well Being Journal.


Scott Miners was editor of The American Theosophist (Quest) magazine from 1977-1984, where he worked with Dora van Gelder Kunz and learned the principles of Therapeutic Touch. He founded the Well Being Journal in 1991, which he continues to publish as executive editor.

Praise For The Healing Effects of Energy Medicine: Memoirs of a Medical Intuitive…
"One of the great insights of our era is that human consciousness is not isolated in single individuals. Our thoughts and intentions mingle and interact, and therefore can be used for the benefit of others, as in healing. This book should inspire anyone wishing to give or receive healing--not in opposition to the benefits of modern medicine, but as a complementary pathway--in the great search for wellness." --Larry Dossey, MD, author of One Mind: How Our Individual Mind Is Part of a Greater Consciousness and Why It Matters
— Reviews