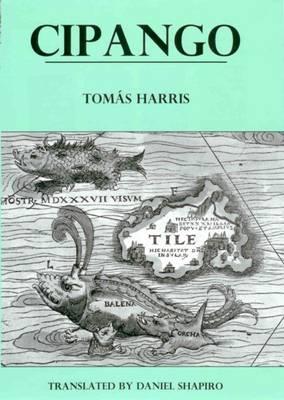 Cipango
Hardcover

* Individual store prices may vary.
Description
Chilean'poet Tomas Harris's Cipango, first published in 1992, employs the metaphor of a journey. The poems allude to the voyage of Columbus, who believed that he had reached the Far East, not the Americas. Building on that mistaken historical premise, Cipango comments on the oppressive legacy of colonialism in Latin America--manifested in twentieth-century Chile through the 1973 military coup by Augusto Pinochet and the brutal dictatorship there--and on the violence and degradation of contemporary urban society. The author's vision is of a decadent, apocalyptic world that nonetheless contains the possibility for regeneration. Cipango is characterized by obsessive imagery, juxtapositions of contemporary and archaic language and of incongruous settings, the use of irony, and a dark voice. The speaker addresses Columbus, Marco Polo, and the Great Khan, and refers to sources including Columbus's diaries, Genet, Dracula, and Goldfinger. Cipango's content and form combine to produce the effect of an epic poem. This bilingual, en face edition of Cipango brings the lyricism and power of one of Chile's and Latin America's major poetic voices to an English-language readership. It will be of interest to poets, translators, and general readers as well as to instructors and students of Latin American and comparative literatures in the United States. Tomas Harris is considered one of Chile's most important contemporary poets. Daniel Shapiro is Director of Literature and Editor of Review magazine at the Americas Society in New York.
Bucknell University Press, 9780838757345, 328pp.
Publication Date: November 1, 2009
or
Not Currently Available for Direct Purchase