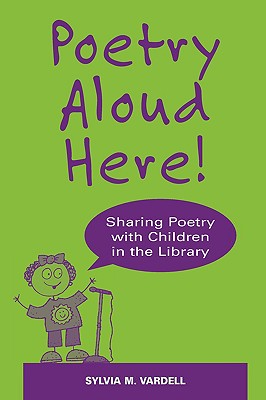 Poetry Aloud Here!
Sharing Poetry with Children in the Library
Paperback

* Individual store prices may vary.
Description
Poetry is enjoying a surge of popularity, with a new talented generationof children's poets leading the pack. Poetry reading for children hascome a long way since the dry recitation of the classics fromyesteryear. Today, thanks to poetry jams and slams, interactive poetryweb sites, and engaging National Poetry Month activities, childrenthink of poetry as lively and fun. Today's poetry presentations aregeared to make children laugh, think, interact with their world... evenput a new spin on their classwork. Poetry expert Vardell shows howlibrarians, teachers, and others can introduce children, ages 5 to 12, tothe world of poetry in a way that's meaningful, participatory, and fun.
American Library Association, 9780838909164, 217pp.
Publication Date: February 1, 2006