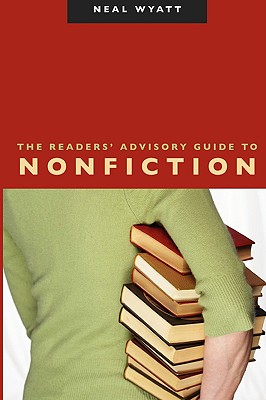 The Readers' Advisory Guide to Nonfiction
Paperback

* Individual store prices may vary.
Description
Navigating what at she calls the extravagantly rich world of nonfiction, renowned readers' advisor (RA) Wyatt builds readers' advisory bridges from fiction to compelling and increasingly popular nonfiction to encompass the library's entire collection. She focuses on eight popular categories: history, true crime, true adventure, science, memoir, food/cooking, travel, and sports. Within each, she explains the scope, popularity, style, major authors and works, and the subject's position in readers' advisory interviews.Wyatt addresses who is reading nonfiction and why, while providing RAs with the tools and language to incorporate nonfiction into discussions that point readers to what to read next. In easy-to-follow steps, Wyatt explains the hows and whys of offering fiction and nonfiction suggestions together; illustrates ways to get up to speed fast in nonfiction;
American Library Association, 9780838909362, 318pp.
Publication Date: January 30, 2009