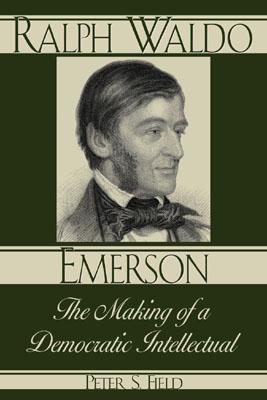 Ralph Waldo Emerson (Paperback)
The Making of a Democratic Intellectual (American Intellectual Culture)
Rowman & Littlefield Publishers, 9780847688432, 270pp.
Publication Date: October 9, 2003
Other Editions of This Title:
Hardcover (12/17/2001)
* Individual store prices may vary.
Description
In this original and highly readable book, Peter S. Field explains how Ralph Waldo Emerson became the first democratic intellectual in American history. By focusing on his public career, Field contends that Emerson was a democrat in two senses: he single-handedly sought to create a vocation equal to his conviction that America represented the democratic promise of the western world; and as importantly, he acted the part of the democrat by attempting to bring culture to all Americans. Utterly disaffected with the self-satisfied Boston Brahmin establishment into which he had been born, he set forth through the nation in order to assume the role of conscience, critic, and gentle exhorter to the people. More poet than philosopher, Emerson demands to be understood as a public intellectual. Peter Field deftly portrays Emerson as he attempted to create himself--as a unique, irenic prophet to the American people.
About the Author
Peter S. Field teaches history at the University of Canterbury in Christchurch, New Zealand. He is the author of The Crisis of the Standing Order: Clerical Intellectuals and Cultural Authority in Massachusetts, 1780-1833 and coauthor of The Promise and Paradox of American Freedom. He has previously taught at Columbia University and Vanderbilt University, and in 1998-99 he was a fellow at the Center for the Study of Religion at Princeton University.