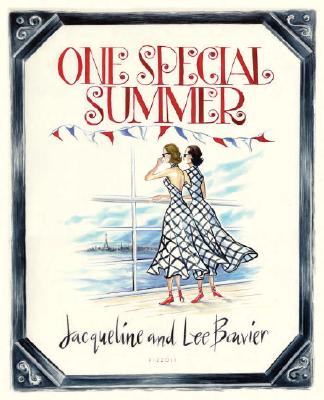 One Special Summer (Hardcover)
Rizzoli International Publications, 9780847827879, 72pp.
Publication Date: April 11, 2006
* Individual store prices may vary.
Description
In 1951, eighteen-year-old Lee Bouvier and her twenty-two-year-old sister Jacqueline took their first trip to Europe together. Jackie had already spent a year in France living with a French family and attending the Sorbonne. Her many cards and letters had made her sister Lee want nothing more than to see Europe with Jackie.   Having convinced their parents, the two young ladies set off to see the continent. As they traveled, they sketched and kept notes, creating an illustrated journal of their time abroad, which they presented to their parents as a thank you upon their return; that delightful chronicle is ONE SPECIAL SUMMER. 
 
Join Jackie and Lee for a tantalizing glimpse of a lost world: crossing the Atlantic by ocean liner, visits with counts and ambassadors in Paris, art lessons in Venice, and white gloves in the afternoon. Smile at the social agonies all young women suffer in common—how to politely consume an oversized hors d'oeuvre, the horror of slipping undergarments, and the art of fending off unwanted romantic advances.
About the Author
Lee Bouvier Radziwill is a noted author who now divides her time between Paris and New York City.

Jacqueline Bouvier Kennedy Onassis was First Lady of the United States from 1961 to 1963 and later an editor at Doubleday. She died in 1994.