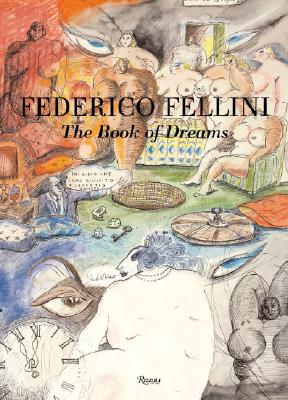 The Book of Dreams (Hardcover)
Rizzoli International Publications, 9780847831357, 578pp.
Publication Date: May 13, 2008
* Individual store prices may vary.
or
Not Currently Available for Direct Purchase
Description
Federico Fellini is one of the most beloved and revered filmmakers of the twentieth century, having entertained audiences worldwide with his ability to breathe life into imagery normally confined to human memory and emotion. His insights into the world of dreams have contributed to his many famous cinematic creations, including "La Dolce Vita, 8 1/2, " and "La Strada." A unique combination of memory, fantasy, and desire, this illustrated volume is a personal diary of Fellini's private visions and nighttime fantasies. Fellini, winner of four Oscars for Best Foreign Language Film, kept notebooks filled with unique sketches and notes from his dreams from the 1960s onward. This collection delves into his cinematic genius as it is captured in widely detailed caricatures and personal writings. This dream diary exhibits Fellini's deeply personal taste for the bizarre and the irrational. His sketches focus on the profound struggle of the soul and are tinged with humor, empathy, and insight. "Fellini's Book of Dreams" is an intriguing source of never-before-published writings and drawings, which reveal the master filmmaker's personal vision and his infinite imagination.
About the Author
Federico Fellini's films include "La Dolce Vita," "Amarcord," "8 1/2," "La Strada," "Satyricon," and "I Vitelloni," among others. He is recognized as one of cinema history's greatest geniuses.
Praise For The Book of Dreams…
"...an amazing record of the interior life of one of the 20th century's greatest directors." ~ARTnews

"...the dreams take center stage--and they're enough to make even the soundest of sleepers want to remember everything that goes on in the night." ~Gotham

"An old truism holds that other people's dreams are boring. But here, as with so much else, Fellini confounds. Dreams, like his films, is whimsical, poignant, grotesque and, ultimately, revelatory." ~Hollywood Life

"…it does serve as a fascinating companion that illustrates the way that the conscious artist depended on his unconscious mind." ~Daily Sentinel
Advertisement