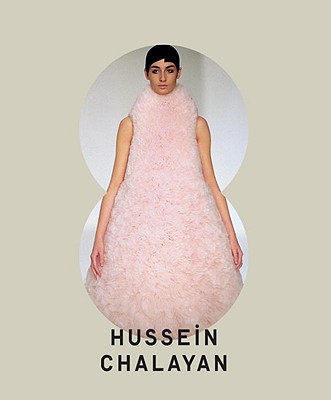 Hussein Chalayan (Hardcover)
Rizzoli, 9780847833863, 276pp.
Publication Date: September 6, 2011
* Individual store prices may vary.
Description
The comprehensive book on the visionary Hussein Chalayan, one of the most innovative, experimental, and conceptual fashion designers working today. Internationally acclaimed, Hussein Chalayan is known for his inventive use of materials and integration of new technology into his designs. He is also celebrated for putting the creative process itself on view. Some of his best-known designs include a paper dress that can be folded into an envelope and airmailed, armchair covers that transform into dresses, and a coffee table that reveals itself to be a wooden skirt. Original and groundbreaking, his designs are also pretty and modern, and this book explores that continuum. Featuring Chalayan's complete body of fashion and creative work—including his installations, videos, and photographs—this unique and beautiful volume is as thought-provoking as it is stunning and is sure to be coveted by fashion, art, and design connoisseurs.
About the Author
Hussein Chalayan lives in London and shows his collections in Paris. His work has been featured in numerous exhibitions, including "Radical Fashion," at the Victoria & Albert Museum, London, "Fashion'" at the Kyoto Costume Institute in Japan, "Airmail Clothing" at the Musée de la Mode Palais du Louvre in Paris, and "Goddess: The Classical Mode" at The Museum of Modern Art in New York. He has twice been named the British Designer of the Year and in 2006 was awarded the M.B.E. (Member of the Order of the British Empire). Judith Clark is a fashion writer and curated "Radical Fashion" at the V&A and "The Art of Fashion: Installing Allusions" at the Boijmans van Beuningen Museum. Susannah Frankel is a fashion writer and the fashion editor of The Independent in London. Emily King is an author, curator, and design historian. She is a design editor for Frieze magazine and a regular contributor to Print and Fantastic Man. Robert Violette is an editor and publisher in London. He edited You Can Find Inspiration in Everything by Paul Smith, as well as the first major books on Damien Hirst, Jeff Koons, and Sophie Calle.
Praise For Hussein Chalayan…
"Hussein Chalayan has dressed Michelle Obama and designed the egg Lady Gaga hatched from at the Grammys. The next step for this innovative designer is penning his own book, which features his creative designs (like this spring 2000 show) and otherworldly inspirations." ~InStyle

"Three new projects go a long way in explaining the man of mystery: a solo exhibit at the preeminent Musée des Arts Décoratifs in Paris; a fragrance collaboration with Comme des Garçons; and the publication of a massive monograph, a painstaking process that Chalayan says took almost three years. Of course, answers have a way of inviting more questions—and we have some.." ~Hint Magazine

"Hussein Chalayan, the designer who has been revered and respected for his experimental, innovative and technical achievements has now been published for our literary pleasure! Mon Petites, Rizzoli New York's Hussein Chalayan by Hussein Chalayan is the monograph worth splurging on." ~Le Petite Blog

"The book explores the mind and work of the design innovator, with creative pieces on view ranging from a coffee table that turns into a skirt, to clothing, which can transform with a push of a button. The book reveals a comprehensive look at his body of work to date." ~BeautyNewsNYC.com
or
Not Currently Available for Direct Purchase