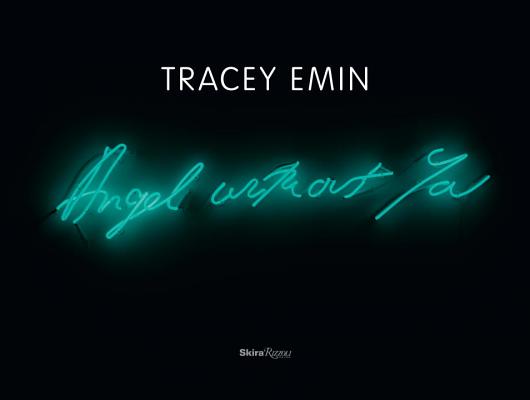 Tracey Emin (Hardcover)
Angel Without You
Skira Rizzoli, 9780847841158, 216pp.
Publication Date: November 5, 2013
* Individual store prices may vary.
Description
A bold and seductive catalogue capturing for the first time Tracey Emin's ethereal and affecting works in neon. Language and the illumination of honesty are central to Tracey Emin's work in all mediums, from drawings to sculptures, tapestries, films, and paintings, but no part of her canon quite embodies her trademark style of bold, open, and provocative expression as profoundly as her works in neon.  
      Collected here for the first such show in the United States, Emin's neon works are as ethereal as they are striking. The prevalent tones of clean whites and vibrant pinks soften the signature scrawl of her handwriting, inspiring a calm appreciation even before the pith and wit of her words hit home. Taken individually, the pieces are playful and questioning, confessional and challenging, invoking ruminations on the symbolism of language itself. Taken together, as this exhibition presents them, the neon works are a bright and haunting distillation of the themes that are at the heart of Emin's work. This beautifully illustrated catalogue presents 120 of Emin's neon works, introduced by essays from curator Bonnie Clearwater and the artist and writer Gary Indiana.
About the Author
Tracey Emin was born in London in 1963. Nominated for the Turner Prize in 1999 and chosen to represent Britain at the 52nd Venice Biennale in 2007, Emin is also a member of the Royal Academy of Arts. She lives and works in London. Bonnie Clearwater is the Executive Director and Chief Curator of the Museum of Contemporary Art in North Miami. Gary Indiana is an artist, filmmaker, and writer. He is the author of novels such as Three Month Fever, plays including Roy Cohn/Jack Smith, and nonfiction including Utopia's Debris. He lives in New York City.
or
Not Currently Available for Direct Purchase