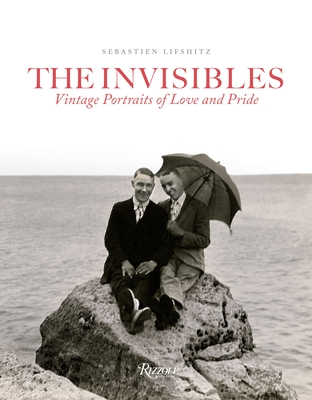 The Invisibles (Hardcover)
Vintage Portraits of Love and Pride. Gay Couples in the Early Twentieth Century
Rizzoli, 9780847843060, 144pp.
Publication Date: May 27, 2014
* Individual store prices may vary.
Description
A charming collection of vintage photos of gay couples privately and often secretly celebrating their relationships. This volume is a unique collection of photographs of gay couples from 1900 to 1960. While this is a time many now regard as the deeply closeted "dark ages," these photos show gay couples who were clearly out (at least for a moment)-some camping it up for the cameras while others in loving or clearly domestic poses. These photographs were discovered and collected by the author at flea markets and garage sales, the names of the subjects and their photographers lost to time. He was intrigued by the fact that the pictures show couples posed hand in hand, revealing happiness, serenity, and a surprising air of freedom so unlike the image of gays suffering in secret or fighting for their rights. This unique collection inspired Sebastien Lifshitz to restore to these nameless couples their voices in his documentary movie The Invisibles for which he was awarded the Cesar Award for Best Documentary in 2013.
About the Author
Sébastien Lifshitz is a contemporary artist and cinematographer. He received the Jean Vigo Prize in 1996 for Les corps ouverts and the Cesar Award in 2013 for The Invisibles.
Praise For The Invisibles: Vintage Portraits of Love and Pride. Gay Couples in the Early Twentieth Century…
"The Invisibles: Vintage Portraits of Love and Pride is a compelling new photo book that seeks to provide a different perspective about gay culture during what is historically considered a harshly closeted era: the early to mid-20th century." -Huffington Post

"...a beautiful depiction…" –FeatureShoot
 
"The Invisibles makes visible a vital part of LGBT history often left untold. It adds the missing pieces to complete the puzzle that defines the community we celebrate…it also helps discover and understand an important chapter of the LGBT story, one definitely worth learning about…." –OUT New Jersey

"The Invisibles is a surprising collection of images of gay couples, cross-dressers, and sexually ambiguous individuals photographed from 1900-1960." –Metrosource
 
"[The idea] love and sexuality are eternal is captured simply in this time capsule…the photos prove that couples found cherished moments even in what was considered a dark age." –Indulge Magazine
 
"While we now take our visibility for granted, this book time travels to other eras less forgiving…Lifshitz was captivated by these images and even though the identities of the subjects have been lost to the mists of time, these frank individuals were our queer and fearless forebears and have a message for us today: we're queer, we're here, and always have been." –Curve Magazine
 
"French filmmaker Sebastien Lifshitz has collected stunning archival photographs …" -BuzzFeed