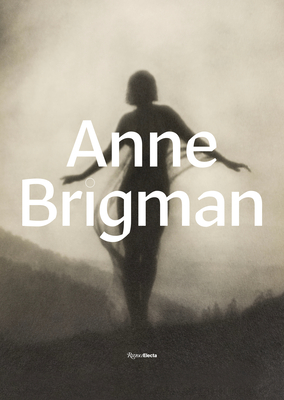 Anne Brigman (Hardcover)
A Visionary in Modern Photography
Rizzoli Electa, 9780847862870, 400pp.
Publication Date: September 18, 2018
Other Editions of This Title:
Hardcover (4/22/2020)
* Individual store prices may vary.
Description
A much-anticipated look at one of the first feminist artists, best known for her iconic landscape photographs made in the early 1900s depicting female nudes outdoors in rugged Northern California.

This monumental publication rediscovers and celebrates the work of Anne Brigman, whose photography was considered radical for its time. For Brigman to objectify her own nude body as the subject of her photographs at the turn of the 20th century was groundbreaking; to do so outdoors in a near-desolate wilderness setting was revolutionary. Brigman's significance spanned both coasts: in Northern California, where she lived, she was known as a poet, a critic, and a member of the Pictorialist photography movement. On the East Coast, her work was promoted by Alfred Stieglitz, who elected her as a fellow of the prestigious Photo-Secession.

The book is devoted to Brigman's entire career, covering such topics as Brigman's work within the contexts of the California Arts & Crafts movement and New York Modernism; her relationship to High Sierra mountaineering and early 20th-century poetry; and the relevance of her work to contemporary conversations regarding gendered landscapes of the American frontier.
About the Author
Ann M. Wolfe is Senior Curator and Deputy Director at the Nevada Museum of Art. Susan Ehrens is an art historian and independent curator. Alexander Nemerov is a professor at Stanford University. Kathleen Pyne is professor emerita at the University of Notre Dame. Heather Waldroup is a professor at Appalachian State University.
Praise For Anne Brigman: A Visionary in Modern Photography…
"Anne Brigman was...one of only two members of Alfred Stieglitz's Photo-Secession from west of the Mississippi, exhibited at his 291 Gallery and published in his periodical Camera Work. Now she has been given a lavish revival in Ann M. Wolfe's ANNE BRIGMAN: A Visionary in Modern Photography, [where] an undeniable tough bohemian verve is on display, drunk on willed freedom, along with a strong sense of composition and a deep reverence for the landscapes of the West." ~Luc Sante, New York Times


"Anne Brigman: A Visionary in Modern Photography," is the largest presentation of Brigman's work to date, bringing together 250 photographs by an artist who, notes curator Ann Wolfe, was "stripping off her clothes and scaling mountains at a time when women were still confined to Edwardian corsets." — AI AP

"This fall, the Nevada Museum of Art is inviting visitors to rediscover the groundbreaking work of visionary photographer Anne Brigman (1869-1950) in this first major retrospective. Consisting of 250 photographs drawn from public and private collections, Anne Brigman: A Visionary in Modern Photography features this pioneering artist's most iconic work, including her early photographic explorations, as well as many never-before-seen images, correspondence, and archival materials."
—JUXTAPOZ