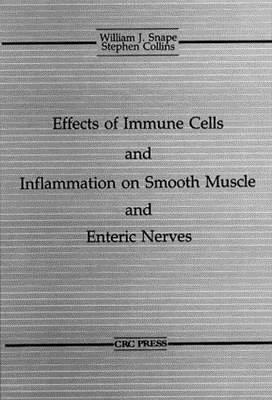 The Effects of Immune Cells and Inflammation on Smooth Muscle and Enteric Nerves (Hardcover)
CRC Press, 9780849301742, 312pp.
Publication Date: November 14, 1990
* Individual store prices may vary.
or
Not Currently Available for Direct Purchase
Description
This book provides the first comprehensive review of research that addresses the immunomodulation of gastrointestinal motility. Results from this new field of research are important for understanding motility disturbances and symptom-generation in a variety of clinical gastroenterological problems, including ulcerative colitis, Crohn's disease, enteric infections, and food allergies. The book provides overviews on current perspectives regarding the nature of inflammatory processes, inflammatory mediators, and other immune factors. It also describes a variety of experimental approaches that have been used to study the interactions between immune cells and smooth muscle or enteric nerves. The approaches include in vivo, as well as in vitro studies. Researchers involved in the general field of immunophysiology, as well as the more specific fields of gastrointestinal motility and inflammatory bowel diseases will find this book to be invaluable in their research.
Advertisement