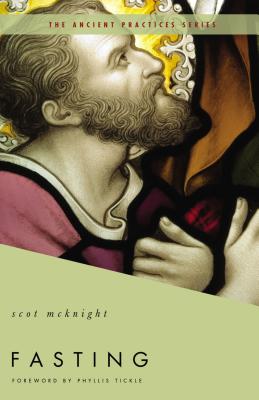 Fasting
Fasting as Body Talk in the Christian Tradition
Hardcover

* Individual store prices may vary.
Other Editions of This Title:
Paperback (12/27/2010)
Description
Fasting is the body talking what the spirit yearns, what the soul longs for, and what the mind knows to be true.
Scot McKnight
Christianity has traditionally been at odds with the human body. At times in the historyof the church, Christians have viewed the body and physical desires as the enemy. Now, Scot McKnight, best-selling author of "The Jesus Creed," reconnects the spiritual and thephysical in the ancient discipline of fasting.
Inside You'll Find:
In-depth biblical precedents for the practice of fasting;How to fast effectively and safely;Different methods of fasting as practiced in the Bible;Straight talk on pitfalls, such as cheating and motivation.Join McKnight as he explores the idea of whole-body spirituality, in which fasting plays acentral role. This ancient practice, he says, doesn t make sense to most of us until we havegrasped the importance of the body for our spirituality, until we can view it as a spiritualresponse to a sacred moment. Fasting simple, primitive, and ancient still demonstrates awhole person's earnest need and hunger for the presence of God, just as it has in the livesof God's people throughout history.
The Ancient Practices
There is a hunger in every human heart for connection, primitive and raw, to God.To satisfy it, many are beginning to explore traditional spiritual disciplines used forcenturies . . . everything from fixed-hour prayer to fasting to sincere observance of theSabbath. Compelling and readable, the Ancient Practices series is for every spiritualsojourner, for every Christian seeker who wants more.
Thomas Nelson Publishers, 9780849901089, 180pp.
Publication Date: February 1, 2009
or
Not Currently Available for Direct Purchase