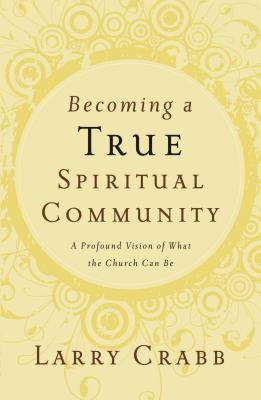 Becoming a True Spiritual Community (Paperback)
A Profound Vision of What the Church Can Be
Thomas Nelson, 9780849918841, 238pp.
Publication Date: July 1, 2007
* Individual store prices may vary.
Description
In today's frenetic society, people rarely develop intimate friendships. Instead, they spend their lives essentially disconnected from others, rushing through life content with brief visits and casual conversations. But what if one were to develop a community, a spiritual community, of people who walked with and supported each other through life's journey? A community of real friends who listened to each other's personal tragedies without merely trying to fix the problems, who encouraged and nurtured each other's strengths, and who accepted people for who they really are, instead of the image they try to portray. In Becoming a True Spiritual Community (formerly titled The Safest Place on Earth), Larry Crabb explores such a place, where God can heal disconnected people and allow them to reconnect with each other and, ultimately, with Him.
About the Author
Dr. Larry Crabb is a well-known psychologist, conference and seminary speaker, Bible teacher, popular author, and founder/director of NewWay Ministries. He is currently Scholar in Residence at Colorado Christian University in Denver and Visiting Professor of Spiritual Formation for Richmont Graduate University in Atlanta. Dr. Crabb and his wife of forty-six years, Rachael, live in the Denver, Colorado area. For additional information please visit www.newwayministries.org