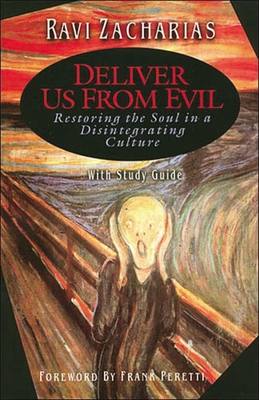 Deliver Us from Evil (Paperback)
Thomas Nelson, 9780849939501, 272pp.
Publication Date: February 1, 1998
Description
In this compelling volume, Ravi Zacharias examines the mystery of evil. This brilliant writer and gifted teacher traces how secularization has led to a loss of shame, pluralization has led to a loss of reason, and privatization has led to a loss of meaning.
About the Author
Ravi Zacharias is President and Founder of Ravi Zacharias International Ministries (RZIM). Their global outreach grew from humble roots in 1984 and includes fielding a team of itinerant speakers who operate from offices located around the world including the U.S., the UK, Romania, the Middle East, India, Singapore, Hong Kong, and Canada. The Hallmark of Ravi's heart is his strong evangelistic and apologetic that manifests itself from a position of compassion.
Advertisement