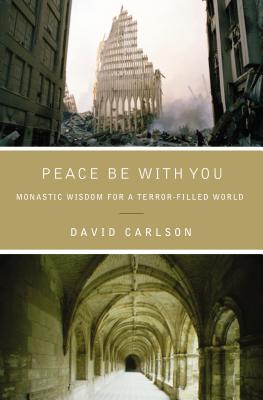 Peace Be with You
Monastic Wisdom for a Terror-Filled World
Paperback

* Individual store prices may vary.
Description
"If revenge and retaliation are the best responses that our nation could muster after 9/11, then Jesus did not have to come, live among us, and preach a radical understanding of 'neighbor' that includes the enemy."
In the wake of the ten-year anniversary of 9/11, as tensions rise between Christians and Muslims, author and religious studies professor David Carlson seeks guidance in the modern-day deserts of monastic communities across America. Are Christianity and Islam destined to confront one other as clashing civilizations? Peace Be with You: Monastic Wisdom for a Terror-Filled World clearly answers "No."
Peace Be With You is the result of more than thirty interviews with abbots, nuns, monks, and other seekers at monasteries and retreat centers. Carlson reveals the untapped wisdom of these men and women in their own words as they speak with hope to a suffering world. Follow the author on this personal, moving, and at times difficult journey, and discover a new yet ancient basis for genuine peace between Christianity and other religions--especially Islam.
"It is time for Christians to use their power to change the conversation," Carlson says, "to ponder Jesus' command to treat the stranger as our neighbor and to treat our neighbor not only as ourselves, but as God in our midst."
"As Carlson reminds us, there is another thing stirring around the world. There is a movement of extremists for love and for grace that have been singing a different song."
--Shane Claiborne
"One of the richest, most insightful, and most instructive books I have ever read on the business of living the Christian life fully, biblically, faithfully, and non-dogmatizedly."
--Phyllis Tickle
Thomas Nelson, 9780849947186, 276pp.
Publication Date: August 1, 2011
or
Not Currently Available for Direct Purchase