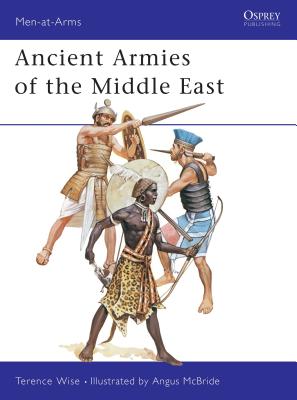 Ancient Armies of the Middle East (Paperback)
Osprey Publishing (UK), 9780850453843, 48pp.
Publication Date: March 19, 1981
Description
This text by Terence Wise explores some of the fascinating peoples who comprised the ancient armies of the Middle East: the Sumerians, who were the first to introduce the use of bronze into warfare, and were centuries ahead of the Egyptians in the use of the wheel – The Akkadians, whose citizen army was composed almost entirely of light troops – The Babylonians, whose people were granted land in return for army service – the horned warriors of the Elamites – the Egyptians, with thier heavy spearmen and archers – the tribal and warlike Libyans – Nubians and Ethiopians – Hyksos – the armies of the Hittite Empire – the Sea People and others.
About the Author
Terence Wise is one of Osprey's most popular authors. Terence has been a respected historical writer for more than 25 years. With numerous books and articles to his credit, he has contributed more than a dozen titles to the Men-At-Arms series, mainly on medieval subjects including studies of the military orders and the Wars of the Roses.
Advertisement