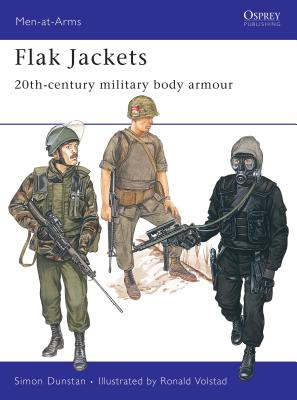 Flak Jackets: 20th-century military body armour (Paperback)
20th-century military body armour
Osprey Publishing, 9780850455694, 48pp.
Publication Date: June 15, 1984
* Individual store prices may vary.
or
Not Currently Available for Direct Purchase
Description
Beginning in World War I, with the introduction of the steel helmet this book charts the development of protective equipment for soldiers and security forces. Initially body armour was seen as a military luxury that could be ill-afforded. However, the success of flak suits as worn by some bomber crews during World War II convinced the armed forces of the need to develop protection for the ground soldier against small arms fire. The scientific development of the modern flak jacket is traced as are the field trials conducted in Korea and later Vietnam. Extensive illustrations and photographs accompnay the text.
About the Author
Simon Dunstan is a well-established author, film maker and photographer in the field of military history, with several titles already published with Osprey. He specialises in the subject of armoured warfare, a field on which he has been writing for two decades. His books have covered topics such as helicopter and armoured warfare in Vietnam, the Challenger main battle tank, The British Guards and armoured warfare in Korea. Simon lives and works in London.
Advertisement