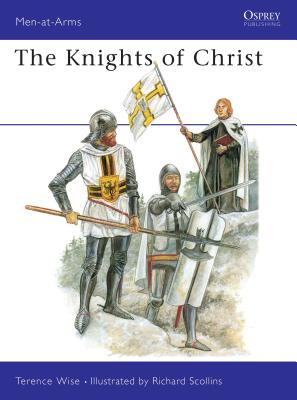 Knights of Christ (Paperback)
Osprey Publishing (UK), 9780850456042, 48pp.
Publication Date: November 22, 1984
* Individual store prices may vary.
or
Not Currently Available for Direct Purchase
Description
The ancient warrior code which persisted in medieval Christian Europe dictated that a man's greatest virtues were physical strength, skill at arms, bravery, daring, loyalty to the chieftain and solidarity within the tribe. The primitive Church had been diametrically opposed to such ideals, however by the early 8th century the Church had grown wealthy, and the Saracen invasions of Spain and France posed a threat to that wealth. The Roman Church began to support war in defence of the faith, and by channelling the martial spirit into the service of God, the brutal warrior of the past was transformed into a guardian of society.
About the Author
Terence Wise is one of Osprey's most popular authors and has been a respected historical writer for more than 25 years. With numerous books and articles to his credit, he has contributed more than a dozen titles to the Men-At-Arms series, mainly on medieval subjects including studies of the military orders and the Wars of the Roses.
Advertisement