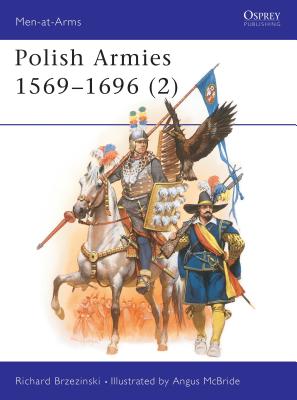 Polish Armies 1569-1696 (2) (Paperback)
Osprey Publishing, 9780850457445, 48pp.
Publication Date: June 1, 1988
* Individual store prices may vary.
or
Not Currently Available for Direct Purchase
Description
The 17th century Polish-Lithuanian Commonwealth was almost as varied as modern America. Alongside Slavs lived Lithuanians and other Balts, Germans, Tatars, Armenian merchants, Jewish traders, and even a remarkably large populations of Scots. This variety of cultures had a strong influence on the Polish army. Along with the predominantly Polish and Lithuanian 'winged' hussars served numerous foreigners from both within and outside the Commonwealth: Tatars and Cossacks, Wallachians, Transylvanians, Moldavians, Hungarians, Serbians and Albanians; and from the West, French, Italians, Dutch, Walloons, Swedes and Scots. Richard Brzezinski's companion volume to Men-at-Arms 184 completes his fascinating examination of Polish armies from 1569-1696.
About the Author
Richard Brzezinski is a young historian and a leading expert on the military history of central and Eastern Europe, greatly admired for his primary research and painstaking work in archives in Sweden, Germany and Poland. He has previously written titles on the army of Gustavus Adolphus in Osprey's Men-at Arms series and Campaign 68: Lutzen 1632.
Advertisement