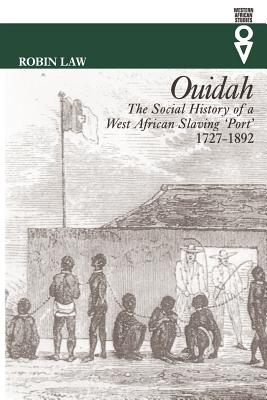 Ouidah
The Social History of a West African Slaving Port 1727-1892
Paperback

* Individual store prices may vary.
Other Editions of This Title:
Paperback (10/25/2005)
Hardcover (10/25/2005)
Description
Ouidah, an indigenous African town in the modern Republic of Benin, was the principal pre-colonial commercial centre of its region, and the second most important town of the Dahomey kingdom. It served as a major outlet for the export of slaves for the trans- Atlantic trade. Between the seventeenth and the nineteenth centuries Ouidah was the most important embarkation point for slaves in the region of West Africa known to outsiders as the 'Slave Coast'. Exporting over a million slaves, it was second only to Luanda in Angola for the embarkation of slaves in the whole of Africa. The author's central concerns are the organization of the African end of the slave trade, and the impact participation in the trade had on the historical development of the African societies involved. It shifts the focus from the viewpoint of the Dahomian monarchy, represented in previous studies, to the coast. Here is a well documented case study of pre-colonial urbanism, of the evolution of a merchant community, and in particular the growth of a group of private traders whose relations with the Dahomian monarchy grew increasingly problematic over time. North America: Ohio U Press.
James Currey, 9780852554975, 320pp.
Publication Date: November 1, 2004