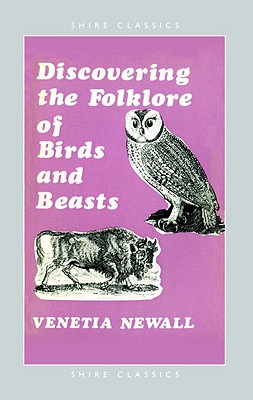 Discovering the Folklore of Birds and Beasts (Paperback)
Shire Publications, 9780852631263, 72pp.
Publication Date: September 23, 2008
Description
Many of the beliefs and superstitions of early man were connected with animals which were credited with their own powers of speech and understanding and were also regarded as a source of cures for both mental and physical ailments. Modern expressions of speech still echo these beliefs - "the hair of the dog that bit you" - "a frog in the throat," and "being licked into shape." In this book Venetia Newall has compressed much of the folklore that surrounded domestic pets and wild animals to make a fascinating and very readable survey from adders to zebras.
About the Author
Venetia Newall, MA, FRGS, FRSA, is an Anglo-American. She was a former correspondent of The Times who travelled in 120 foreign countries and wrote, lectured and broadcasted on folklore, contributing to many scholarly publications in this field.
Advertisement