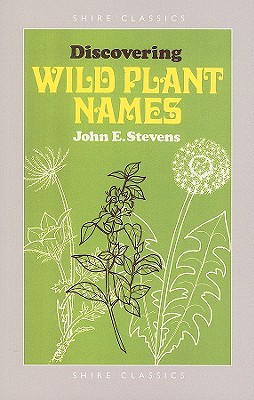 Discovering Wild Plant Names (Paperback)
Shire, 9780852632130, 64pp.
Publication Date: May 19, 2009
* Individual store prices may vary.
or
Not Currently Available for Direct Purchase
Description
Many wild plant names are derived from early Greek, Latin, or Old English and their antiquity can often cloud their original meaning. As the names of some plants have passed through the ages, their initial significance may have became distorted through mistakes in spelling, grammar, translation or simply through misunderstanding. In the eighteenth century the Swedish naturalist Linnaeus sought to bring order to the confusion of botanical classification by introducing a system of scientific names that would be universally understood. This book traces the origins of both the popular English names and the scientific names of many of the most common species of wild plants and trees in Great Britain. With detailed line drawings of some of the plants mentioned, John E. Stevens provides a comprehensive glossary of plant names from 'Aaron's rod' to 'Yew', making this a perfect pocket guide for keen gardeners and plant enthusiasts.
About the Author
Born at Boxwell, near Tetbury, in 1932 and educated at Cirencester Grammar School John E. Stevens has worked, apart from a spell in the RAF, as a technician in the Biology Department of the Royal Agricultural College. He he developed a love and understanding of our wild plants, particularly their names, history and place in country lore. He is an active member of the Cirencester branch of the Gloucestershire Naturalists Society, which he served as chairman for a number of years, and a keen supporter of the Gloucestershire Trust for Nature Conservation and the Royal Society for the Protection of Birds. His other hobbies include photography and a love of fairground organs. He is married with two sons, Christopher and David.
Advertisement