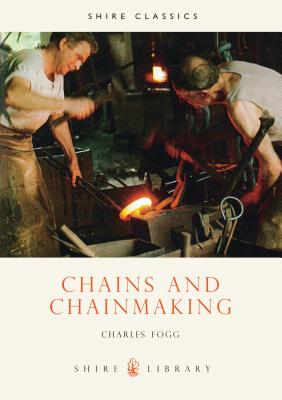 Chains and Chainmaking (Paperback)
Shire, 9780852635612, 32pp.
Publication Date: October 21, 2008
* Individual store prices may vary.
or
Not Currently Available for Direct Purchase
Description
The area of England known as the Black Country has a rich heritage in the chain trade due to its plentiful resources of coal and iron. In the nineteenth century, thousands of tons of chain were hand-made here each week. This book explores the long history and gruelling methods of chain production and delves into the experiences of the men, women and children who spent their lives slaving over dangerous furnaces to produce many varieties and sizes of chain.
About the Author
The late Charles Fogg was awarded a bursary of the Leverhulme Trust under the auspices of Avoncroft Museum of Buildings near Bromsgrove, Worcestershire. Its nineteenth-century chainshop, saved from destruction in Cradley in 1970, formed the basis of his study. He was helped by one of the chainmakers in the shop, Clarry Johnson. Practical aptitudes strengthened by five years previous study at art school stood Mr Fogg in good stead and the initial result of his bursary was an exhibition "Shutting Chain" in 1978.
Advertisement