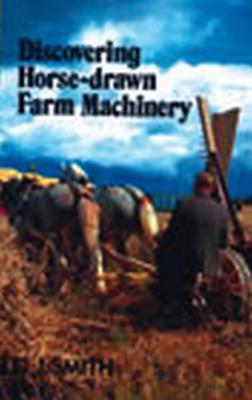 Discovering Horse Drawn Farm Machinery (Paperback)
Shire, 9780852636640, 96pp.
Publication Date: October 21, 2008
* Individual store prices may vary.
or
Not Currently Available for Direct Purchase
Description
Until the reighn of Queen Anne oxen were widely used for ploughing, and most other jobs on the farm, such as harvesting were done manually by farm laborers. But at the beginning of the eighteenth century what is known as the Agricultural Revolution began. People took a fresh look at farming methods that had not changed for centuries, and gradually improvements were made. Oxen were replaced by horses for ploughing and the famous heavy breeds of Shires, Clydesdales and Suffolks developed. Horses were more versatile than oxen and came to be used for many tasks other than ploughing. Following the Industrial Revolution the ingenuity of Victorian manufacturers produced an enormous range of horse-drawn agricultural machinery - not just ploughs, but grubbers, cultivators, harrows, rollers, drills, reapers, binders, root lifters, manure spreaders, rakes and may other types - which continued in use until the tractor replaced the horse in about the 1930s. In this books the author describes these machines and includes drawings of many of them, as well as photographs. There are also chapters on the horses and their harness, inventors, manufacturers, and places where the machines can still be seen.
About the Author
D.J. Smith was born in Birmingham and educated at University College, Cardiff. He took a lifelong interest in transport and the English countryside and is probably best known for his classic series of studies for Shire, which all featured his own characteristic drawings.
Advertisement