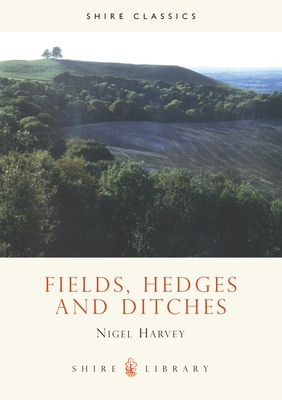 Fields, Hedges and Ditches (Paperback)
Shire, 9780852638682, 32pp.
Publication Date: February 15, 2011
* Individual store prices may vary.
or
Not Currently Available for Direct Purchase
Description
The fields of the farming landscape in Britain are the result of a long series of past efforts and achievements and have much to tell us about the life and work those who lived in the past. They have been won with infinite skill and labor from wild nature and adapted to changing needs, so that their present boundaries may preserve the memory of a Roman road, a medieval peasant, a Hanoverian Act of Parliament or a Victorian magnate.
Fields, Hedges and Ditches describes the making and changing of the field system in Britain and the part played in it by the engineer and the industrialist as well as by the farmer. It explains where the open-field system can still be seen in operation, how certain ridges and hedges recall the medieval ox-teams, why Thomas Becket and Shelley deserve a place in farming history, why the field patterns of some areas are irregular and others orderly, and what evidence Victorian novels provide of the importance of land drainage.
About the Author
Nigel Harvey read history at Exeter College, Oxford, worked on a farm and later on a reclamation scheme, where, thanks to a consignment of heavy Lease-Lend tractors, he became one of the first men ever to plow one acre of British soil in one hour. He trained as a land agent and spent thirty years on the staff first of the Ministry of Agriculture, Fisheries and Food, then of the Agricultural Research Council, retiring in 1976. He wrote various books on farming and on farming history. He was the Chairman of the Historic Farm Buildings Group and Honorary Librarian of the Royal Agricultural Society of England.
Advertisement