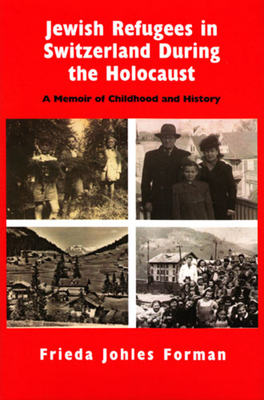 Jewish Refugees in Switzerland during the Holocaust (Paperback)
A Memoir of Childhood and History
Vallentine Mitchell, 9780853039518, 144pp.
Publication Date: September 1, 2009
Other Editions of This Title:
Hardcover (9/1/2009)
* Individual store prices may vary.
Description
This is the first English-language memoir of the Jewish refugee experience in wartime Switzerland focusing on children's experiences and daily life in the refugee camps. The author integrates her memories of a refugee childhood with archival and historical research, including interviews. Fleeing the Nazis, the author's family was among the 25,000 Jews who sought refuge in Switzerland. The refugee camps were administered by Swiss government authorities with a peculiar mix of rigidity and compassion. Families were frequently separated, with men in one camp, and women and children in another. Thousands of refugee children were placed in foster care; many of them with non-Jewish foster families. At the same time, the refugees were allowed unparalleled scope for religious and cultural expression. Torn from a Jewish world that was fast disappearing, the refugees created a remarkable cultural life in the camps including educational programs for children and adults, vocational training, art classes for children, newspapers, theater productions, religious programs, music, lectures, and study groups. Paying particular attention to the experiences of women and children, the author explores the response of the Swiss Jewish community, and interviews some of the men and women who dealt with the refugees, including former welfare workers, camp administrators, and foster families. Research in the archives of the Swiss government, as well as of Jewish organizations, uncovers a treasure trove of official documents, along with refugee correspondence, photographs and children's art created in the camps. Original French, German, and Yiddish documents are translated into English for the first time to reveal the heated public debates about Switzerland's refugee policy and about the treatment of Jewish refugees.
or
Not Currently Available for Direct Purchase