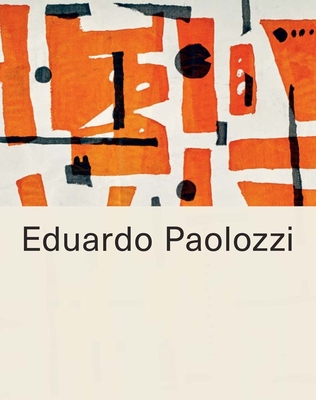 Eduardo Paolozzi
Hardcover

* Individual store prices may vary.
Description
If the entire twentieth century were to vanish in some huge calamity, it would be possible to reconstitute a large part of it from Paolozzi's sculpture and screenprints. --J.G. Ballard
Eduardo Paolozzi was one of the most innovative and irreverent British artists of the 20th century. Considered the "godfather of Pop art," his powerful collages, sculptures and prints participated in and pushed back against the currents of postwar British art history, from his 1947 collage "I Was a Rich Man's Plaything" to the 1950s "Geometry of Fear" sculpture, through the Swinging Sixties and on to the advent of "Cool Britannia." In the event of a nuclear holocaust, J.G. Ballard said, Paolozzi's enormous body of work "could serve as evidence to reconstruct the 20th century."
Accompanying the first major international exhibition of Paolozzi's art since 1975, this publication presents a comprehensive overview of Paolozzi's work from the 1940s to the 1990s, reassessing one of the most dynamic, versatile and pugilistic artists from Britain and highlighting the relevance of his work for artists today. As well as including a history of the artist's work in an international context, the book presents new approaches to Paolozzi from Hal Foster and Jon Wood, as well as a contribution by the contemporary Mexican artist Mariana Cristallo Deball.
Whitechapel Gallery, 9780854882533, 320pp.
Publication Date: April 25, 2017