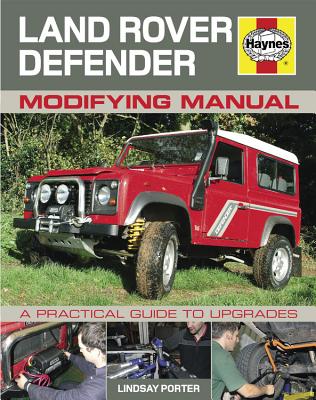 Land Rover Defender Modifying Manual (Hardcover)
A Practical Guide to Upgrades
Haynes Publishing UK, 9780857330932, 176pp.
Publication Date: March 1, 2012
* Individual store prices may vary.
Description
The legendary 'classic' Land Rover – the mainstay of the four-wheel-drive market world-wide for over 60 years – was rebranded Defender in 1990, and has upheld Land Rover's reputation for producing rugged workhorses, with unbeatable off-road capability. This Haynes Manual provides a practical guide to modifications and upgrades for Defender owners who wish to update or improve their vehicles. Coverage includes modifications for both recreational off-road use and to improve comfort and cosmetic appearance.
About the Author
Lindsay Porter has written more than 50 how-to books and well over 1000 practical articles for magazines on motoring, caravanning and other subjects. His first piece of professional writing was in 1979, for DIY (Do It Yourself) Magazine, explaining how he and wife Shan built and extended their own country cottage - the cottage they still live in today. Even then, their house was designed (by Lindsay) and built to the highest standards of insulation and sustainability.