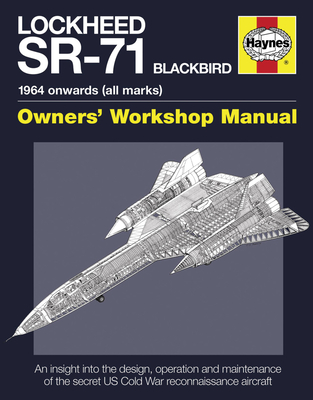 Lockheed SR-71 Blackbird (Hardcover)
1964 onwards (all marks) (Owners' Workshop Manual)
Haynes Publishing UK, 9780857331564, 160pp.
Publication Date: August 1, 2012
* Individual store prices may vary.
Description
Throughout its 34-year Cold War career with the USAF and CIA, the top secret Lockheed SR-71 Blackbird spy plane was the world's fastest and highest-flying operational manned aircraft. Dedicated to strategic reconnaissance, the Blackbird was so fast that no other aircraft could catch it. The co-authors are world authorities on the Blackbird and give rare insights into the secret world of the SR-71, its genesis, construction and anatomy (including its use of stealth technology), and its operation and maintenance in peace and war.
About the Author
Steve Davies is a freelance aviation journalist and photographer living in Cambridge, England. He is the author of F-15E Units in Combat 1991-2005 (Osprey), F-15C Units in Combat (Osprey), F-15C/E Units in OIF (Osprey), F-15E Strike Eagle: All Weather Attack Aircraft (Airlife), and F-15 Eagle & Strike Eagle: Combat Legends (Airlife). He is also a regular contributor to the aviation press including International Air Power Review, Combat Aircraft, Air Forces Monthly, Aircraft Illustrated and Air Pictorial.