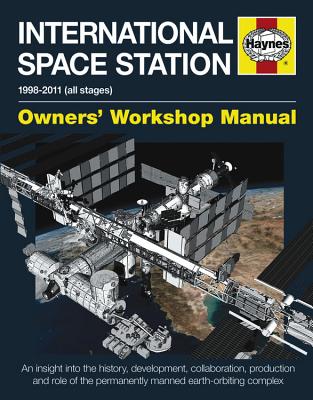 International Space Station
1998-2011 (All Stages)
Hardcover

* Individual store prices may vary.
Other Editions of This Title:
Hardcover (2/1/2016)
Description
The International Space Station - or ISS - is a permanently manned 400-ton orbiting complex for six astronauts. It comprises modules built in the US, Russia, Europe and Japan with external robotic equipment built by Canada, all these having been launched by their host countries. In addition, Europe and Japan provide logistics modules and Russia provides cargo freighters. Assembled in a series of flights between 1998 and 2011, the ISS will be complete by mid-2011. In that period there will have been more than 60 manned and 50 unmanned flights to the ISS and the station has been permanently manned since 2000, just two years after assembly began. It is expected to continue in operation for the next 10 years during which period it will be continuously manned by a crew of six people. The purpose of the station is to carry out research into a wide range of scientific activities involving medicines, human physiology, biology, botany, physics and chemistry. Observations of the earth and of the universe are carried out by the station and later in the decade it will support activities associated with the first human expeditions to the asteroids and possibly back to the lunar surface.
Haynes Publishing UK, 9780857332189, 176pp.
Publication Date: November 1, 2012
About the Author
Dr David Baker, an Englishman, worked with NASA on the Gemini, Apollo and Shuttle programmes between 1965 and 1990 and has written more than 80 books on spaceflight technology. His previous titles for Haynes include NASA Mars Rovers Manual (H5370), International Space Station Manual (H5218) andNASA Space Shuttle Manual (H4866). He lives in East Sussex.
or
Not Currently Available for Direct Purchase