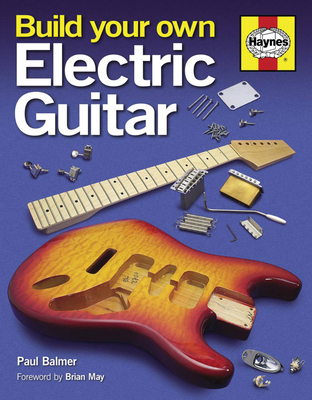 Build Your Own Electric Guitar (Hardcover)
Haynes Publishing UK, 9780857332585, 168pp.
Publication Date: May 1, 2013
* Individual store prices may vary.
Description
This all-color, fully illustrated practical book brings the unique Haynes 'Build your own' approach to a new audience. Comprehensive step-by-step procedures show both novice and experienced guitarists how to build their very own unique, high-spec custom S-type instrument, tailor-made for their needs, for far less than the cost of buying a factory-built equivalent. Various body, neck and hardware options are covered to suit all requirements, along with advice on how to build a guitar to give the desired sound. Details of fine-tuning, along with set-up advice, helps to ensure that the finished guitar will be a joy to own and play
About the Author
Paul Balmer is the author of The Fender Stratocaster Handbook and The Gibson Les Paul Handbook. A veteran guitarist, musician, and documentary film producer, he is the author of a biography and a film on Stephane Grappelli, among other projects. Balmer lives in the UK.