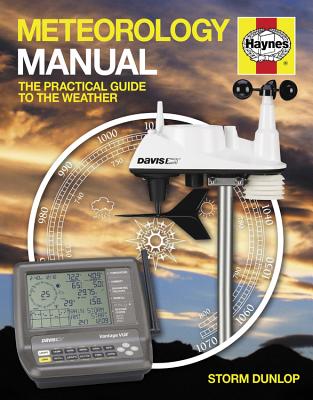 Meteorology Manual (Hardcover)
The Practical Guide to the Weather
Haynes Publishing UK, 9780857332721, 172pp.
Publication Date: April 1, 2014
* Individual store prices may vary.
Description
Meteorology Manual follows a similar concept to the well-received Astronomy Manual, aiming to provide an easy-to-read introduction for newcomers to the subject, while providing a sufficient level of detail to prove useful to those who also have a basic understanding of the subject. This extensively illustrated book will follow the familiar Haynes Manual style, with down-to-earth text, supported by colour diagrams and photographs, including, where appropriate, step-by-step sequences of cloud and weather system formations. There is increasing interest in learning about how weather systems are formed, what causes variations in the weather, and how to study and predict the movement of weather systems to enable weather forecasting, all which can be found in this book.
About the Author
Storm Dunlop is an acknowledged expert on weather forecasting and astronomy, and a Fellow of both the Royal Meteorological Society and the Royal Astronomical Society. He has written numerous well-received reference books on meteorology and astronomy.