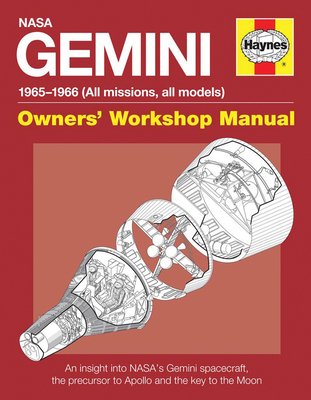 NASA Gemini 1965-1966 (All missions, all models) (Paperback)
An insight into NASA's Gemini spacecraft, the precursor to Apollo and the key to the Moon (Owners' Workshop Manual)
Haynes Publishing UK, 9780857334213, 176pp.
Publication Date: January 1, 2015
* Individual store prices may vary.
Description
The Gemini space flight program is all but forgotten, having been eclipsed by the spectacular drama and success of the Apollo flights to the Moon. Neither was it a pioneer, coming after the heroic and pathfinding Mercury project. But whereas Mercury was derided as 'spam-in-a-can' and Apollo was a truck towing a lunar lander, the Gemini spacecraft was an agile flying machine for fighter pilots. Initially called the Mercury Mark II, it gave the United States the tool it needed to learn how to fly in space, and in so doing it prepared the country's space agency, NASA, to set off for the Moon.
About the Author
David Woods turned his boyhood fascination with Apollo into a lifelong passion. He combined his deep interest with an ability to explain complex technical subjects to the layperson, and has written extensively about Apollo and the technical challenges it presented. David curates the Apollo Flight Journal for NASA, detailing the moment-by-moment reality of flying to the Moon. He is the co-author of both the Haynes Lunar Rover and Gemini Manuals.