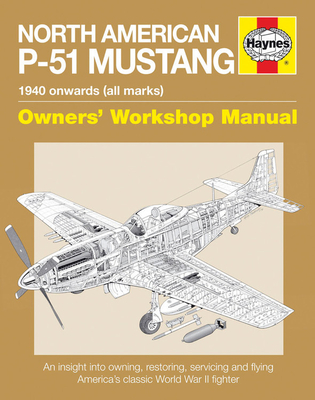 North American P-51 Mustang (Paperback)
1940 Onwards (all marks) (Owners' Workshop Manual)
Haynes Publishing UK, 9780857338594, 160pp.
Publication Date: May 5, 2016
* Individual store prices may vary.
Description
The North American P-51 Mustang holds an important place in US aviation history as its finest fighter aircraft of all time. During the Second World War it was the only Allied fighter capable of flying to Berlin and back from Britain without refueling. Read about the Mustang's illustrious combat history and take a close-up look at how it is constructed. Discover what it takes to own and fly this classic fighter, and find out how engineers keep it airworthy. Centrepieces of this manual are co-author Maurice Hammond's Second World War-vintage Merlin-engine P-51Ds - Janie and Marinell.
About the Author
Jarrod Cotter is one of the lucky few to have flown in a Lancaster. He served for nine years in the RAF. He is co-author of the Haynes Avro Lancaster Manual, author of the Haynes P-51 Mustang Manual and Living Lancasters (Sutton). He is a former editor of FlyPast, Aviation Classics and Aeroplane Monthly magazines. He lives in Lincolnshire.