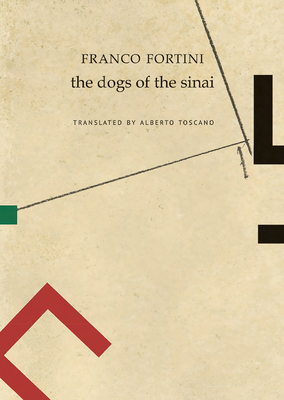 The Dogs of the Sinai (The Italian List) (Hardcover)
Seagull Books, 9780857421722, 140pp.
Publication Date: December 15, 2013
* Individual store prices may vary.
Description
A searing introduction to Franco Fortini, a Jewish communist and a major figure in postwar Italian intellectual life, The Dogs of the Sinai is a book against—against those who love to rush to the aid of the victors, against the widespread and racist contempt for Arabs, and against the celebration of modern civilization and technology that Israel embodies. It is also the book in which Fortini sought to clarify for himself his conflicted identity as an Italian Jew.

An uncomfortably timely book, The Dogs of the Sinai combines polemic and autobiography with narrative and criticism in a terse and finely wrought reflection on politics, identity, and truthfulness in the period after the Six Day War of 1967. As topical today as it was forty-five years ago, this meditation against power is published alongside Fortini/Cani, a film by Jean-Marie Straub and Danièle Huillet, drawn from Fortini's essay. The film includes moving scenes of the author reading excerpts from his book against quiet landscapes. The Dogs of the Sinai is a powerful text from one of the most important intellectuals of the Italian New Left.
About the Author
Franco Fortini (1917–94) was a poet, essayist, literary critic, Marxist intellectual, and translator of Brecht, Goethe, and Kafka, among others.
Alberto Toscano teaches in the Department of Sociology at Goldsmiths, University of London. He is the author of Fanaticism and The Theatre of Production and the translator of several books by Alain Badiou.
Praise For The Dogs of the Sinai (The Italian List)…
"An elegant and provocative project — the first book of Fortini's prose to appear in English translation — that challenges one's political assumptions about the conflict between Israel and Palestine, not only at the time of the Six-Day War but also today. . . . Alberto Toscano has done a masterful job of rendering Fortini's often difficult prose into a fluid and concise English."
"Forensic and devastating."
"Franco Fortini's poetic production, literary criticism, political writings, translations, and journalism have assured him a position of the first rank among intellectuals of the Italian postwar period."
— Mark Pietralunga
"In this brief, searing essay, the Italian poet, scholar, and dissident communist Franco Fortini considers the 1967 Six-Day War in the Middle East, his own Jewish heritage, and the degradation of memory and of Italian politics. Fortini's urgent, stern, and elegiac care utterly shakes the reader."